Église de la Madeleine pt. II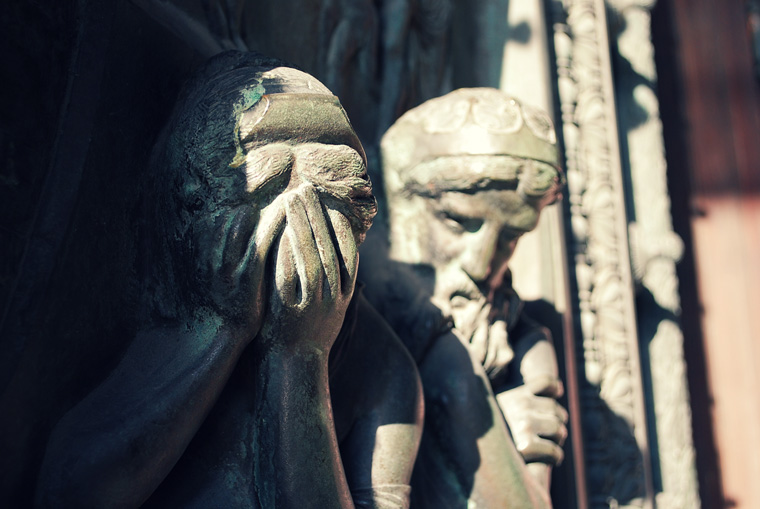 I haven't taken the camera out for a walk since going to Place de la Madeleine and Tuileries. So you get some more pictures of the Église. The above was taken by Deven (of course) of the doors of the church, which portray the Ten Commandments in relief. I've seen more sculpture here in Paris than at any other point in my life. It's amazing how stone and metal can look so agonized.
Also, I discovered how to make digital photographs look cross-processed in Photoshop. I'm loving the aesthetic. It's very 21st century fashion photography, haha. What am I gonna do with myself.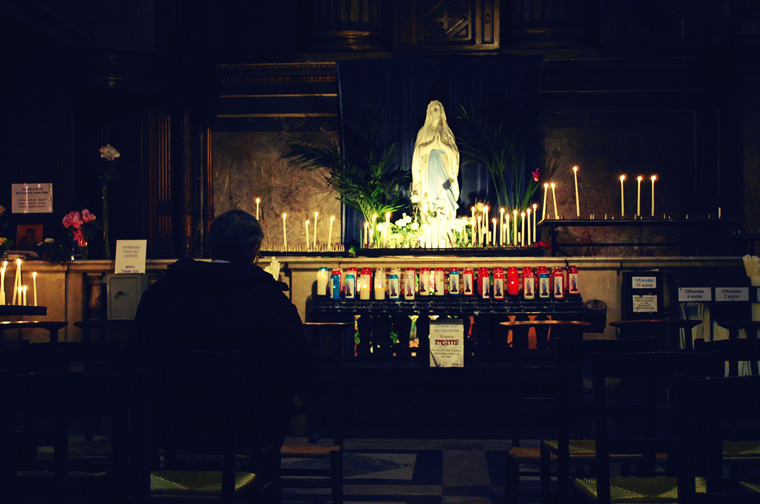 I thought this guy was praying fervently. Turns out he was just texting someone on his cell-phone. Anyway, the candles you can see are cierges, which you can buy for about 1€ – 3€, depending on how tall (and how pious) you are. They've been in all the churches we've seen so far.
Tomorrow, the Brown students are taking a group trip to Chartres! I was about to promise you pictures of places other than churches, but then I remembered that the Cathédrale de Chartres is one of the most beautiful in the world. So expect some more stained glass (le vitrail) and flying buttresses (les arcs-boutants).