Bookshelves
We all have our ways of snooping. For some, it's looking in other people's medicine cabinets; for the book-lover, it's scrutinizing their bookshelves.
Looking at another person's books is like looking into a corner of their mind. You could look at any of the lists of books I've made across the web, but cold text is not nearly as intimate or telling or warmly inviting as photography.
So if you're curious, I'd like to share with you some of my book collection. I photographed my shelves as-is. It's incomplete—many of my books are in storage (a common New York plight), and of course over the years some of these books have been passed on to others.
But have a look around! If you have any questions (e.g., is that a flask?) or book recommendations, do get in touch.

—Robin
Sept. 2011, rev. Sept. 2013
Current bookshelves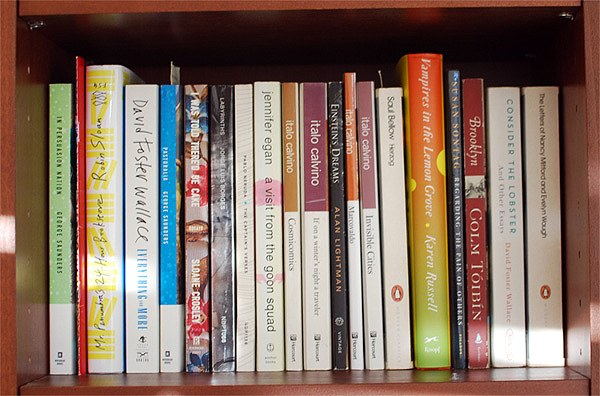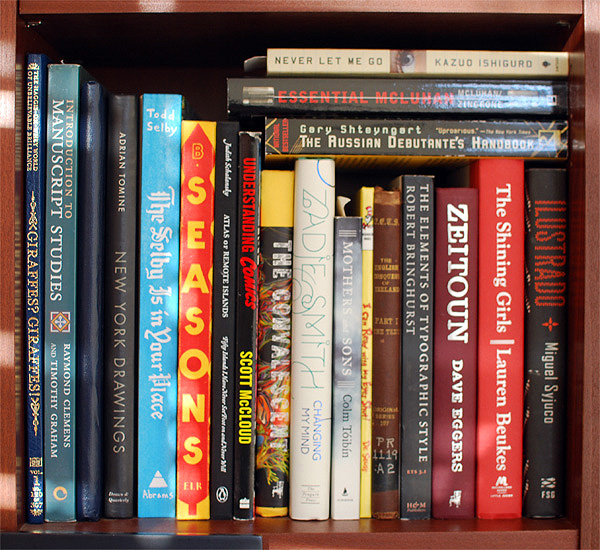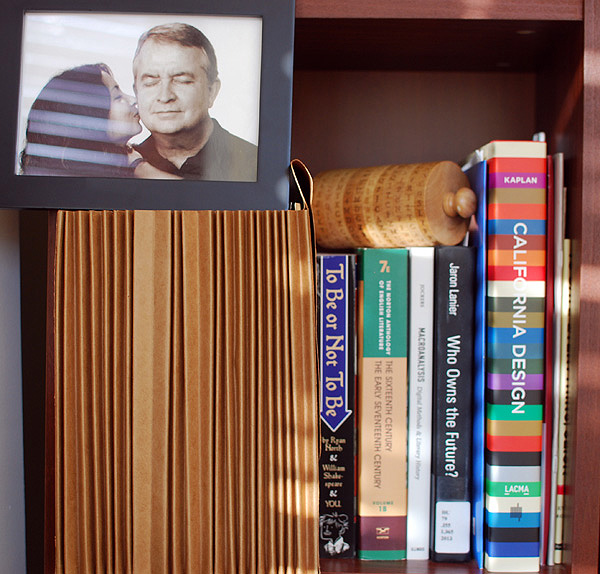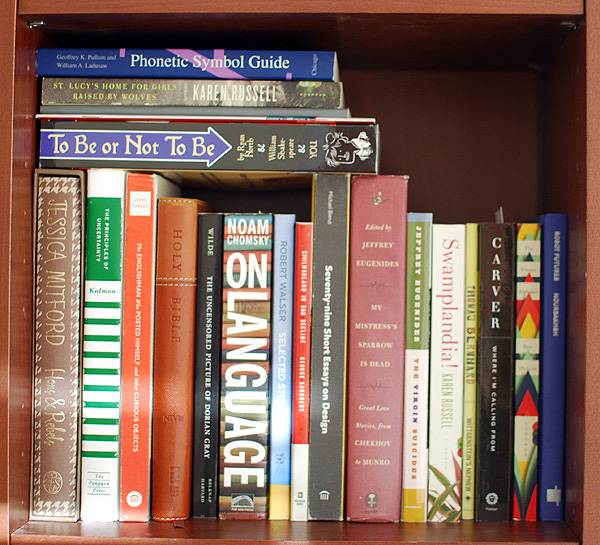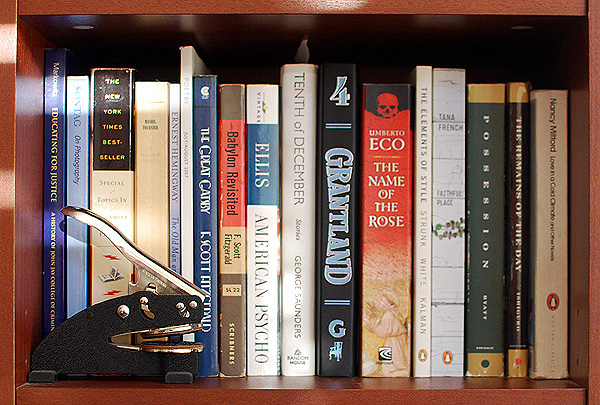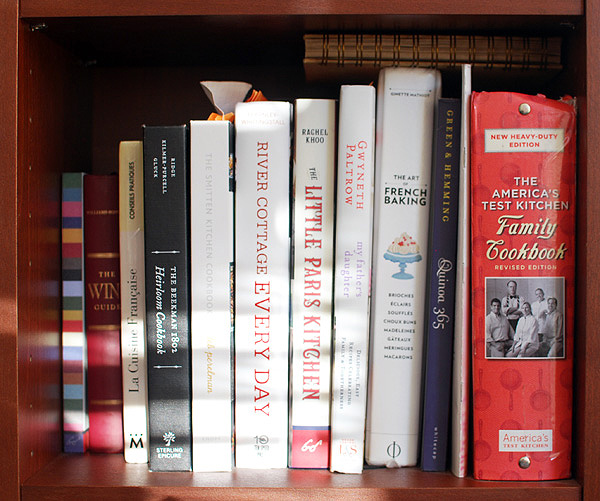 Bookshelves that no longer exist: Illinois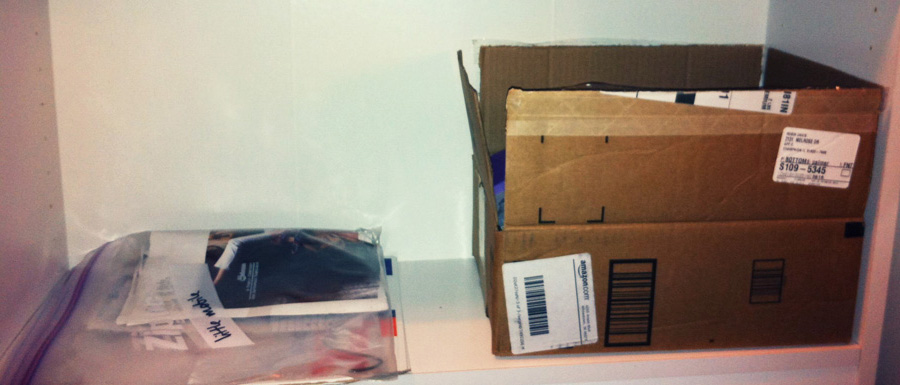 Bookshelves that no longer exist: California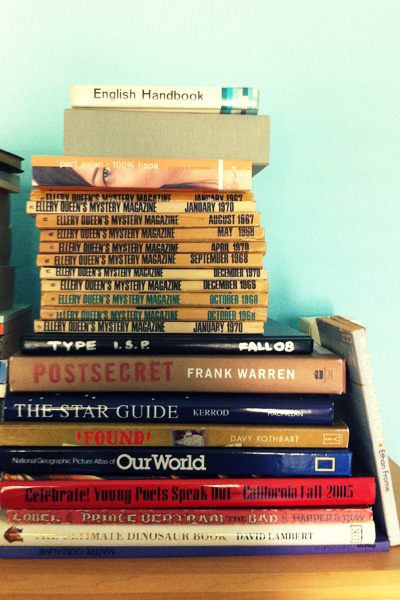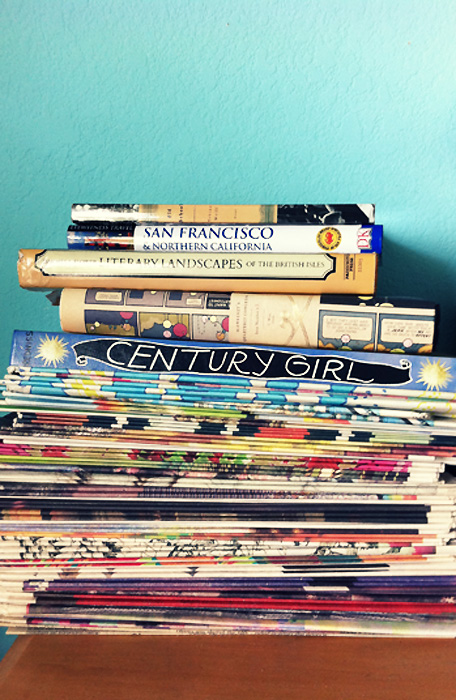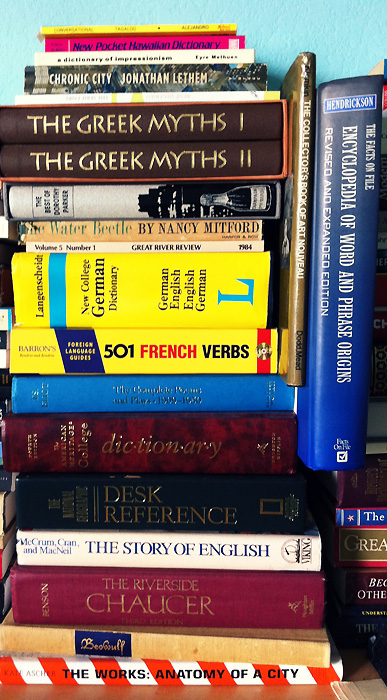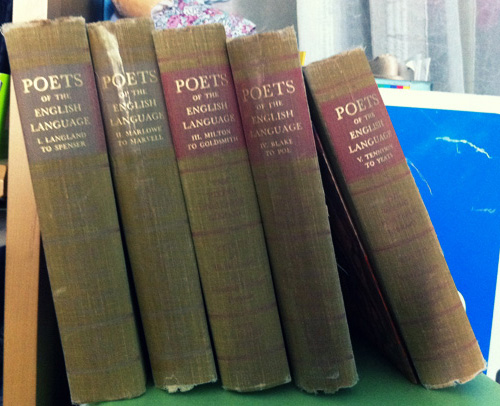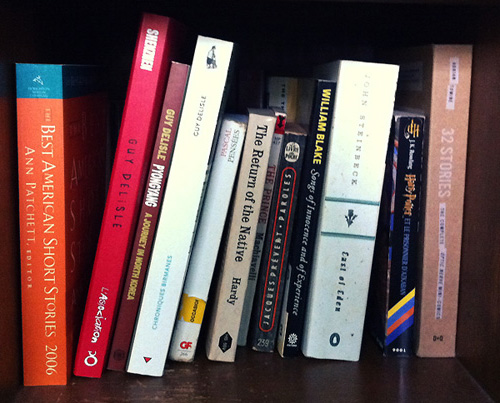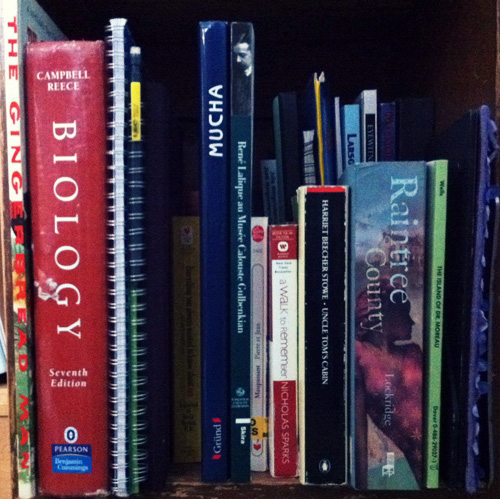 2011–2013
robincamille.com
No books were harmed in the making of this microsite.