Home /
Print
Print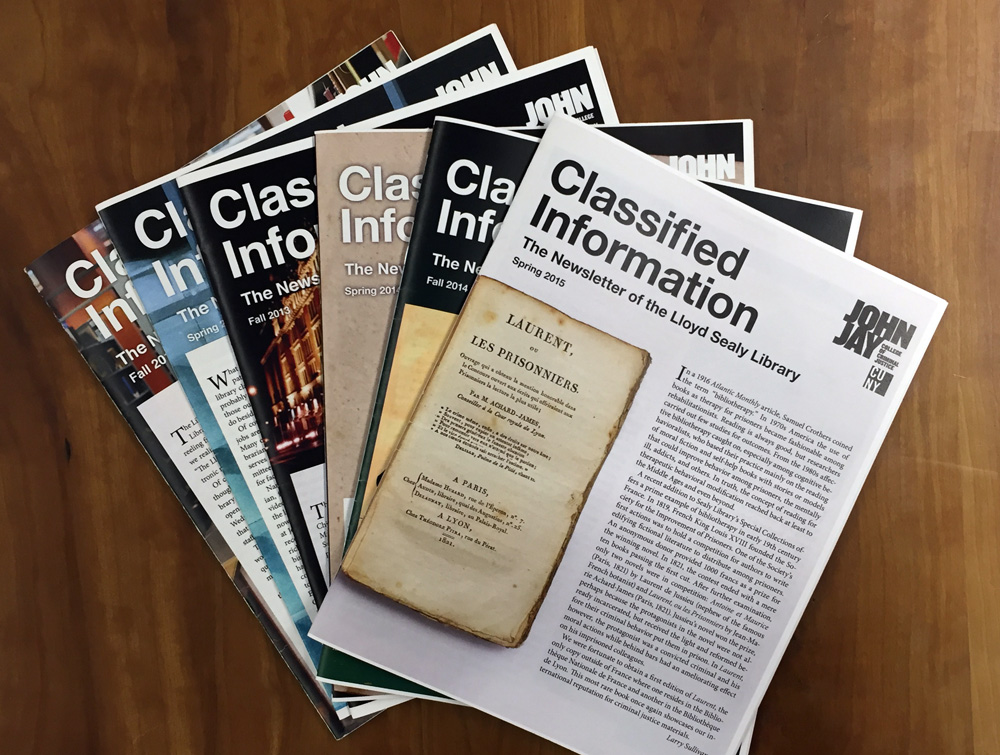 I design Classified Information, the Lloyd Sealy Library biannual newsletter, typically a 20+ page document sent to every faculty member at John Jay and distributed to hundreds of CUNY librarians. Browse articles and PDFs »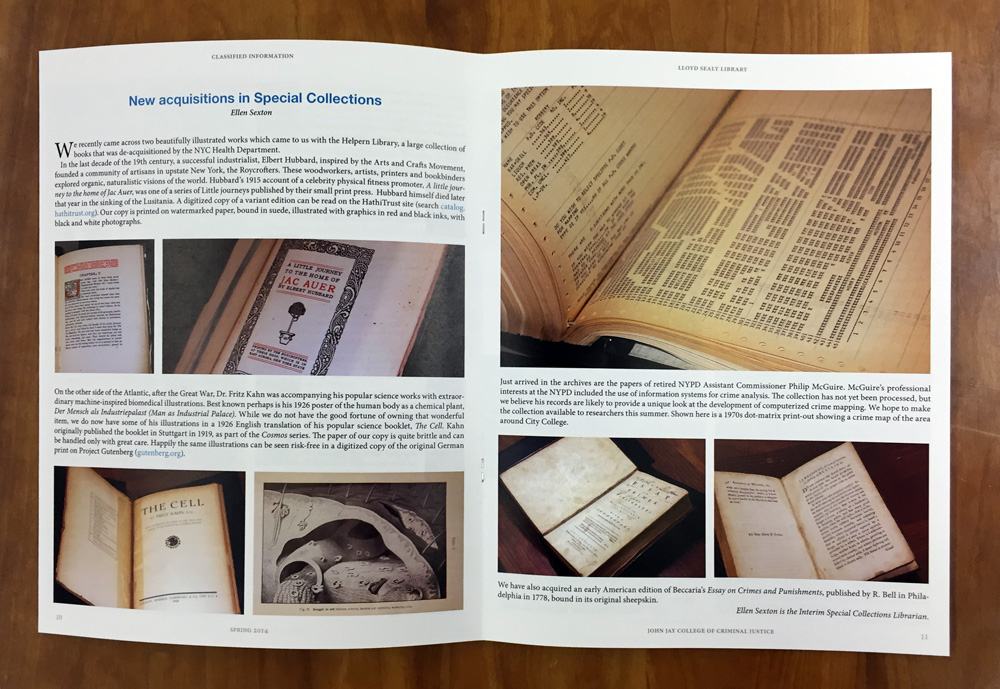 ---
At Lloyd Sealy Library, I designed the template for handouts.
The text of the handouts is collaboratively edited over time by various librarians (credits are always listed on the last page of the handout). I designed the diagram on the scholarly journals handout, which I use in classes I teach.
I also created the design language for library signage, inspired by Penguin paperbacks. The colors (chosen from John Jay's color palette) denoted different kinds of signs, e.g., directional and policy.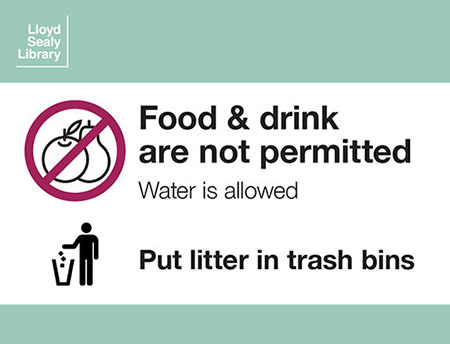 ---
From 2008 to 2010, I was a senior designer at the College Hill Independent Newspaper, a weekly publication from students at Brown University and the Rhode Island School of Design. It is the second-largest weekly publication in Providence.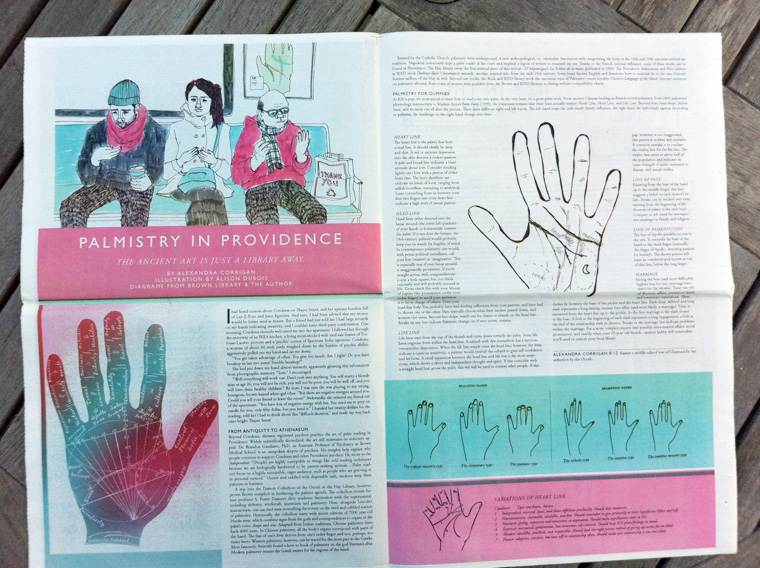 At the start of the 2009-10 school year, I redesigned the graphic standards of the newspaper, inspired by 1960s nature guides. I chose classic type pairings, emphasized clear content delineations, and encouraged designer/illustrator spontaneity.
More issues of the Indy from 2010-11 available on Scribd.