Andy Goldsworthy installation at the National Gallery of Art
In June, I visited the National Gallery of Art in Washington, D.C. What a nice surprise it was to see an installation by Andy Goldsworthy! It's called "Roof", installed in 2004-2005.
Click through images to enlarge. The panorama above was stitched together in the iPhone app Photosynth (something cool from Microsoft, made for the iPhone?!).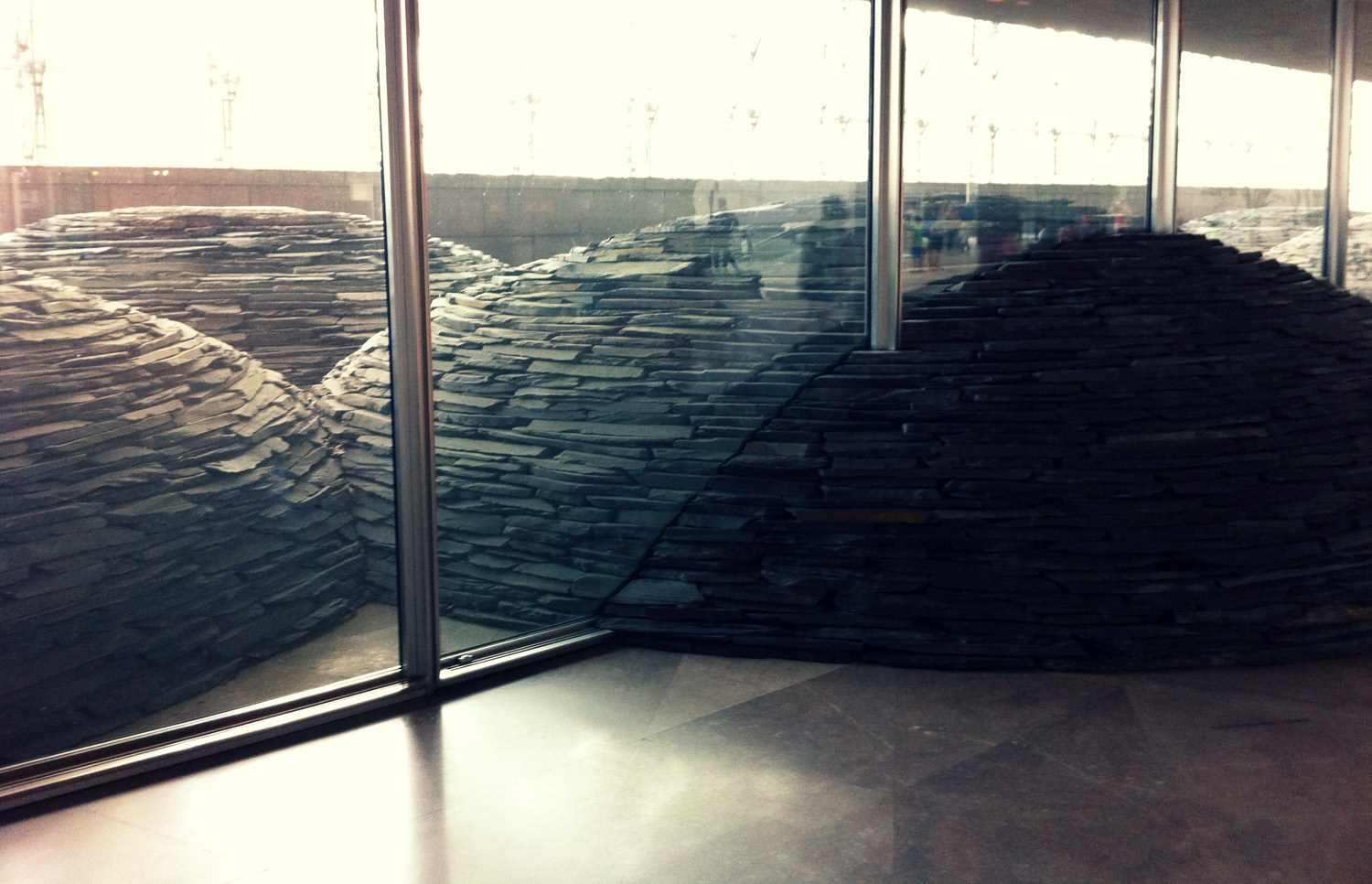 I love that the structures have no regard for glass or stone walls. They don't respond to anything around them; they reject all things, even light. They transcend. In fact they look like they descend below, too, into the ground. Roof, indeed. It's like these slate houses have appeared from some ancient time, rising out of the earth in defiance.
I previously wrote about Andy Goldsworthy here after viewing Rivers and Tides.