Migrating from WordPress to Jekyll
I installed WordPress on this website when I first bought the robincamille.com domain name in spring 2008. It's been a great CMS for me over the years, but lately I've been pining for a simpler site with fewer moving parts and less risk of getting hacked. Jekyll seems like a natural fit: elegant and plain (well, on the surface). There's no database, no user accounts, and just a couple bells/whistles. Plus this migration gives me the chance to learn something new and dig into the workings of a new web publishing system!
Merging
I have merged my two blogs, since there was never a great reason to keep them separate. Robincamille.com (my personal blog) and emerging.commons.gc.cuny.edu (my Emerging Tech in Libraries blog) now both live here. The Commons blog will remain up, but all new posts will show up here.
Comments
Jekyll doesn't come with comments built in. I could install Disqus, but I've never liked it. (Trackers, linked commenting accounts, etc.) Instead, if I feel that comments may be useful, I'll add something like this at the end of the post:
Comment? Reply to my tweet about this post.
After all, that's where relevant comments are usually posted, anyway!
I had comments turned on for a while on my robincamille.com blog, but turned them off once spam became unbearable. (I've got local copie of all the good comments. I'm not too sad about taking them off the open web.) My Emerging Tech blog still has comments turned on, as some folks still leave useful remarks on old posts.
Theme
I'm using the Fundamental theme with some customizations (layouts, color, date style, and so on).
Screenshots
Just for documentation…
New site: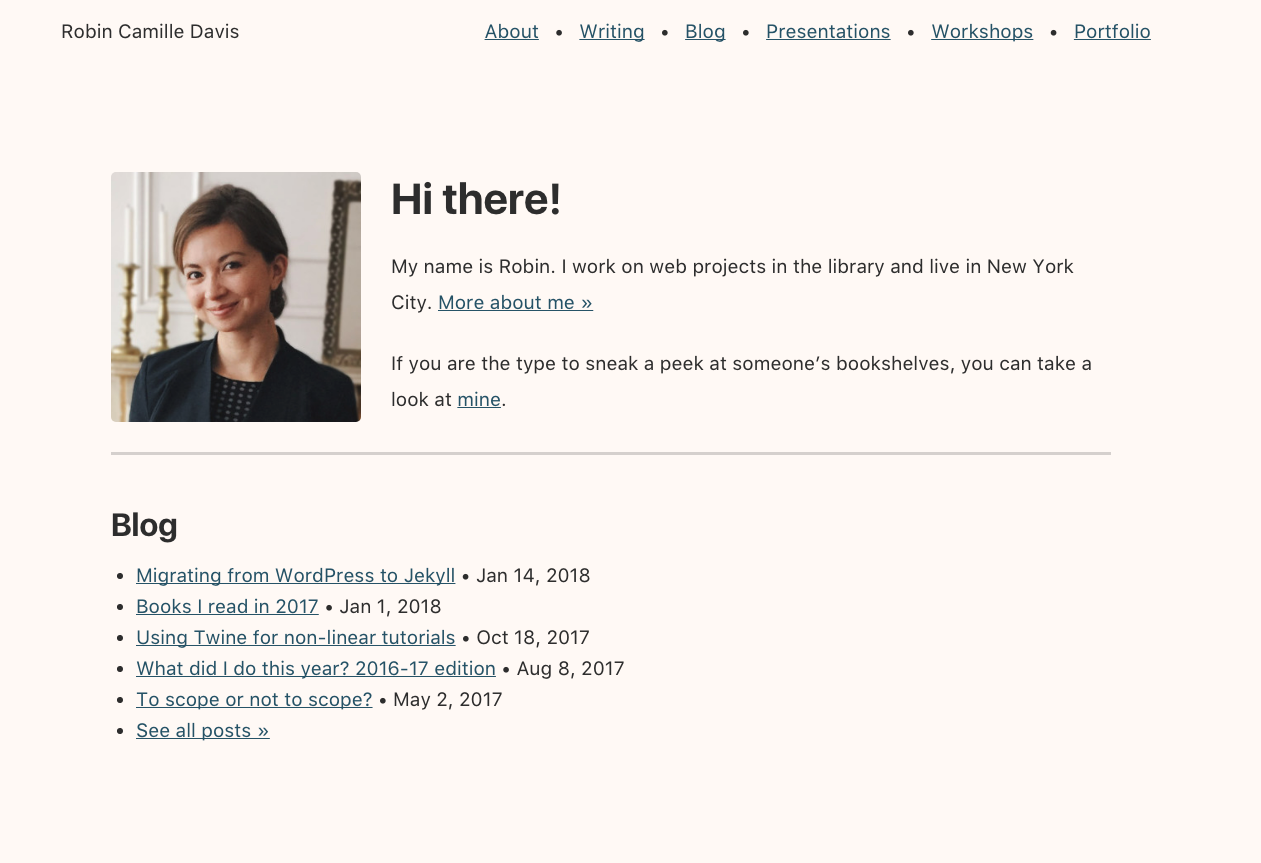 Old site: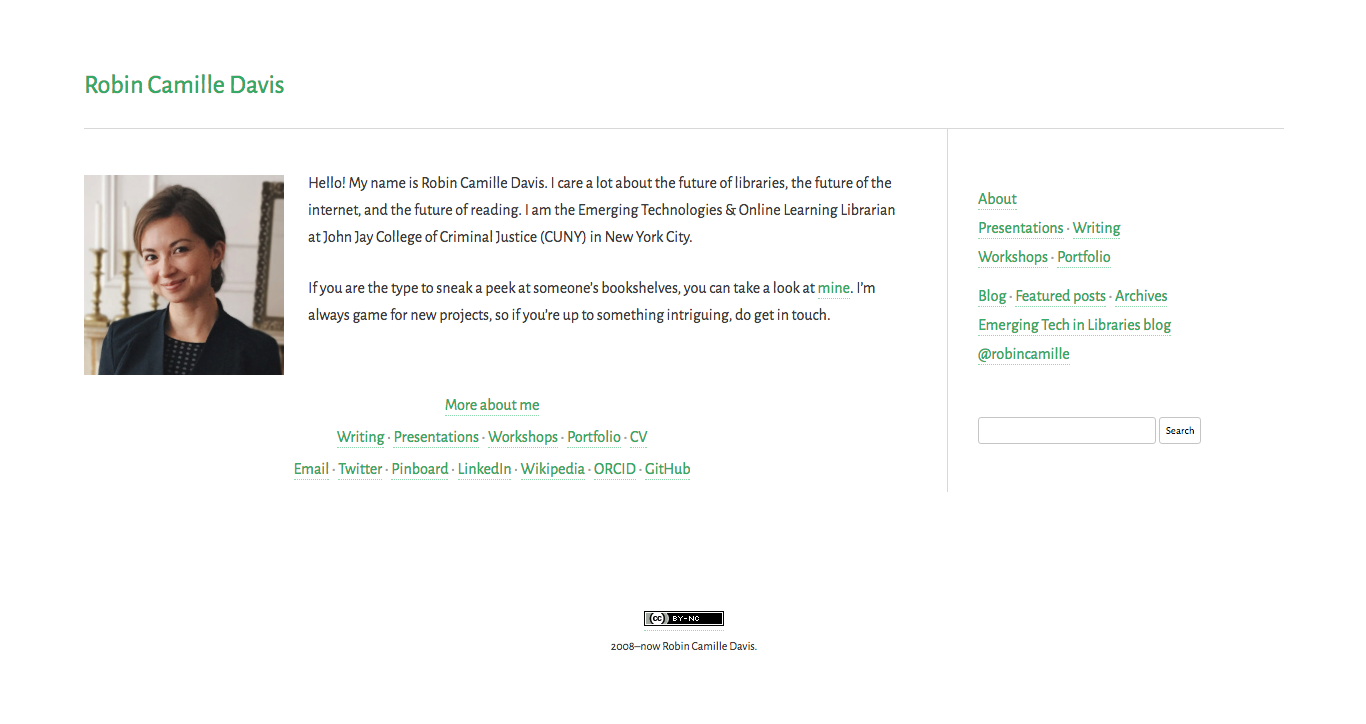 ---
Comment? Reply to my tweet about this post.